Our 5 tips for a successful detox juice treatment
At Wild & The Moon, we believe that a detox should be synonymous with pleasure in order to become a habit. Detoxing is a way to detoxify your mind as well, to take time for yourself, to listen to your body and its needs.
In our urban jungle, the rhythm is intense and sustained, between work, transportation, activities. Detoxifying allows us to set the counters to zero and recharge the batteries, to find a balance between our life, the needs of our body and our mind.
It's a break to allow your body to get rid of toxins, to deacidify, to lose weight, to get a nice skin or simply to cut with the junk food and to change rhythm.
It is important to choose the right moment to do a detox and not to have too many activities planned at that time. Discover here our 5 tips for a successful detox juice treatment.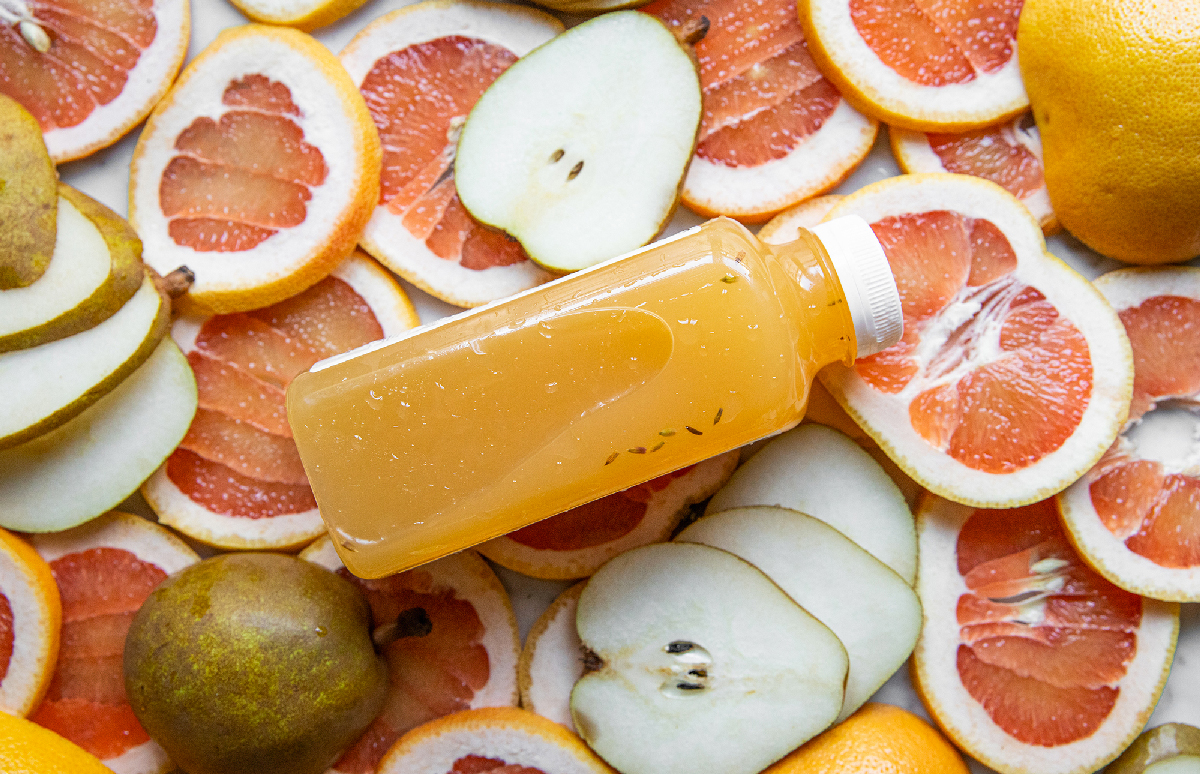 Tip #1: Choose quality detox juices
Our juice cures are designed to deeply cleanse the system and regain vitality with a plant-based diet of pure, fresh, organic and local ingredients.
The recipes have been created by our chefs, in collaboration with Anne Marie Narboni, President of the World Congress of Naturopathy ICNM, nutritionists and tested by us as taste obsessives.
Our detox is studied to bring you the essence of Nature and all its benefits. The cold pressing of all our juices protects the fragile enzymes that our body needs to assimilate the essential elements.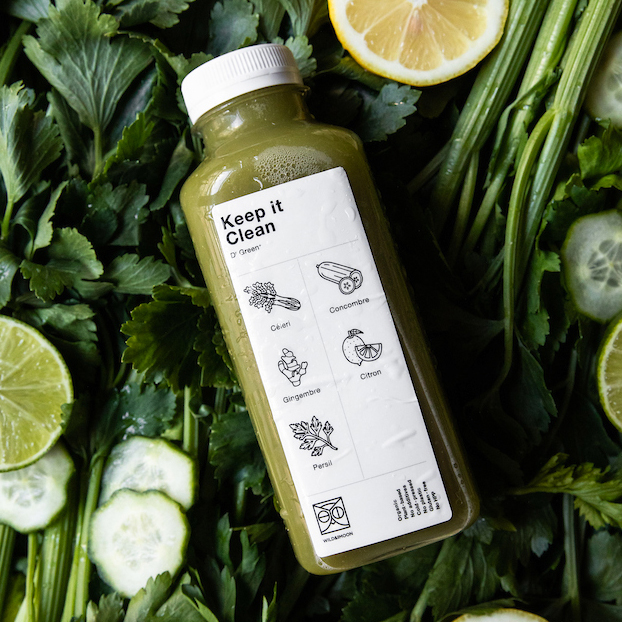 How are our detox juices different?
Our detox juices are:
✔ Cold pressed

✔ Produced from organic farming

✔ Made to order (ultra fresh)

✔ Without pasteurization or high pressure processing (no HPP)

✔ Enriched with superfoods
These benefits can also be seen on the outside and you will find that your skin looks better, fresher, your complexion is clearer, your body is lighter, your mind is clearer and you have new energy.
Cold pressing is used to extract the best from a fruit or vegetable. There is no temperature rise. This type of technique preserves the enzymes and nutrients contained in the fruit and vegetables.
Making 500ml juices and squeezing fruits requires a large amount of fruit and takes a lot of time, so having a ready-made cure is a time saver.
Tip 2: Adopt a plant-based diet before the cure
At least three days before starting your detox program, gently prepare your body.
The in's:
Raw and cooked vegetables, of all colors.
Fruits, especially berries.
Vegetable proteins in the form of legumes (dried beans, lentils, chickpeas) and whole grains (quinoa, buckwheat, rice, etc.).
The outs:
Gluten (found in wheat, rye, spelt products, among others).
Meat or dairy products.
Sugar, addictive, which exhausts the body. Fried food and processed products. Alcohol, coffee and black tea, which are excitants.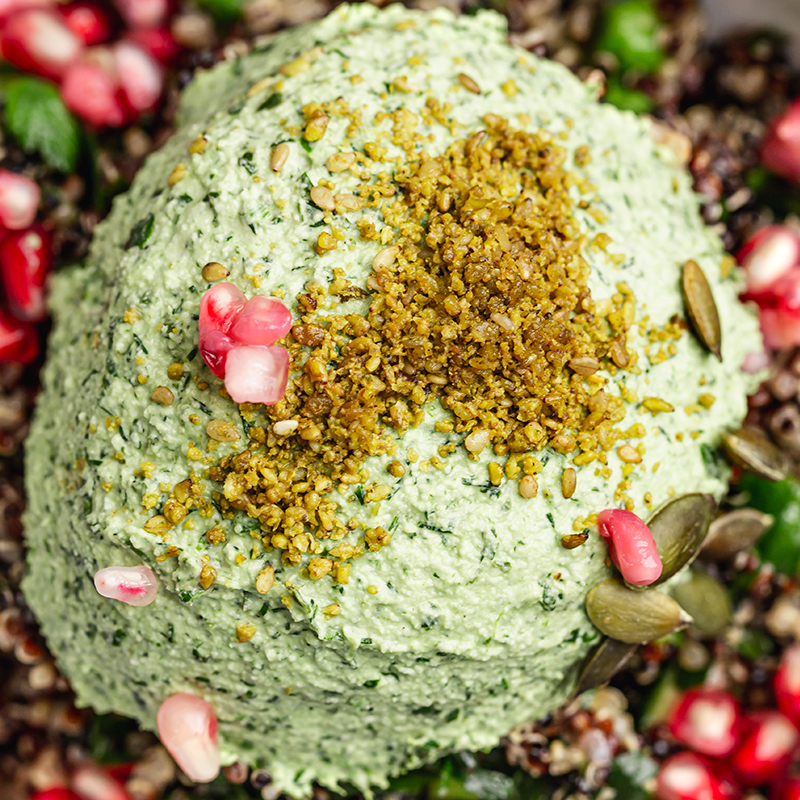 Tip #3: Hydrate regularly during the cure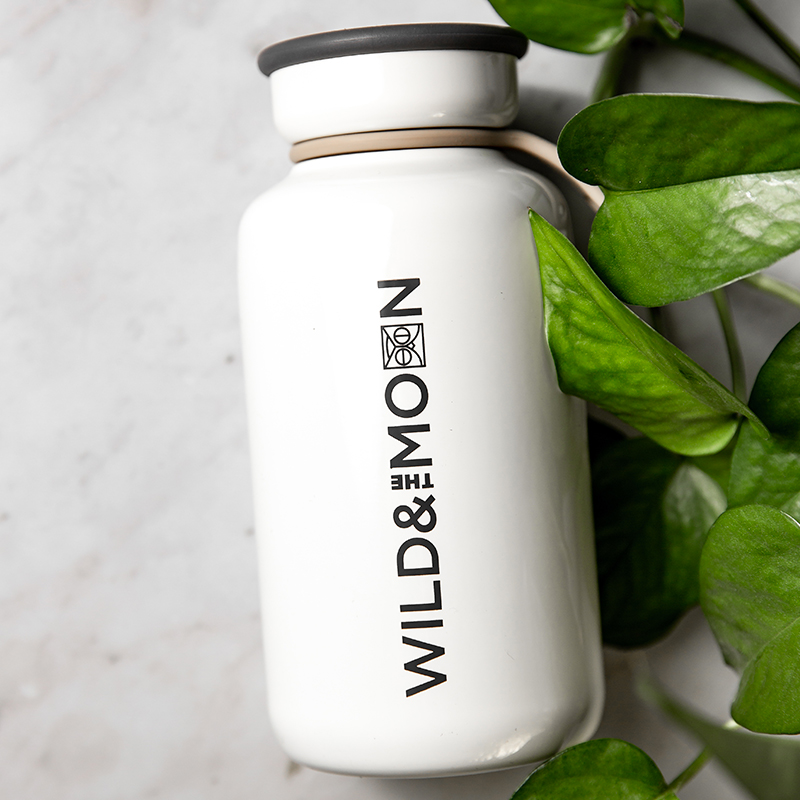 The body needs a boost and needs water to drain and eliminate toxins.
Drink water, pure or with a slice of lemon or a sprig of mint, and herbal teas, as much as you like!
Take time for yourself, meditate and listen to your body's needs during this special time. If you feel the need to "crunch", choose a light and raw snack such as an apple, a carrot or a small handful of sprouted almonds.
Tip #4: Eat healthy after the treatment
You're back on your feet and your body is in ultra-clean mode. Treat it with love and don't fall back into old habits. For a few days, it will be more responsive to what you eat. Take it easy!
Favor easy-to-digest gluten-free foods.
Reintroduce steamed vegetables, then fruits, sprouted seeds, nuts and dried fruits.
Include plant-based meals more often and come visit us at one of our juice bars, because we don't always feel like cooking. And at our place, it's just like home! Discover our addresses by clicking HERE.
You can also order in our restaurants via the delivery platform Deliveroo by HERE (delivery in Paris only).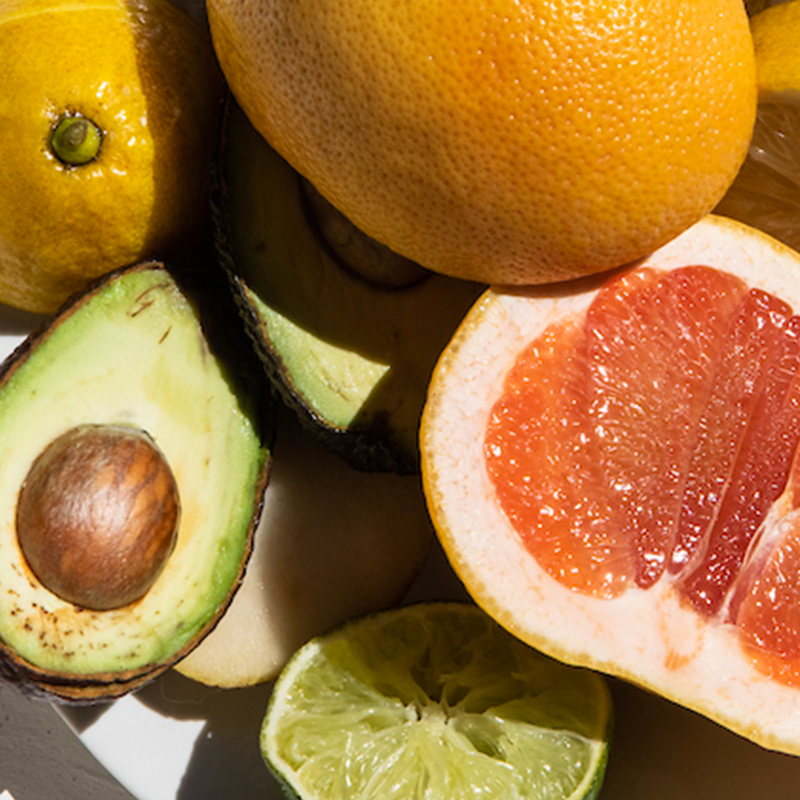 Tip #5: Choose a cure that suits your expectations and your state of mind
Start gently with a detox cure based on plant milks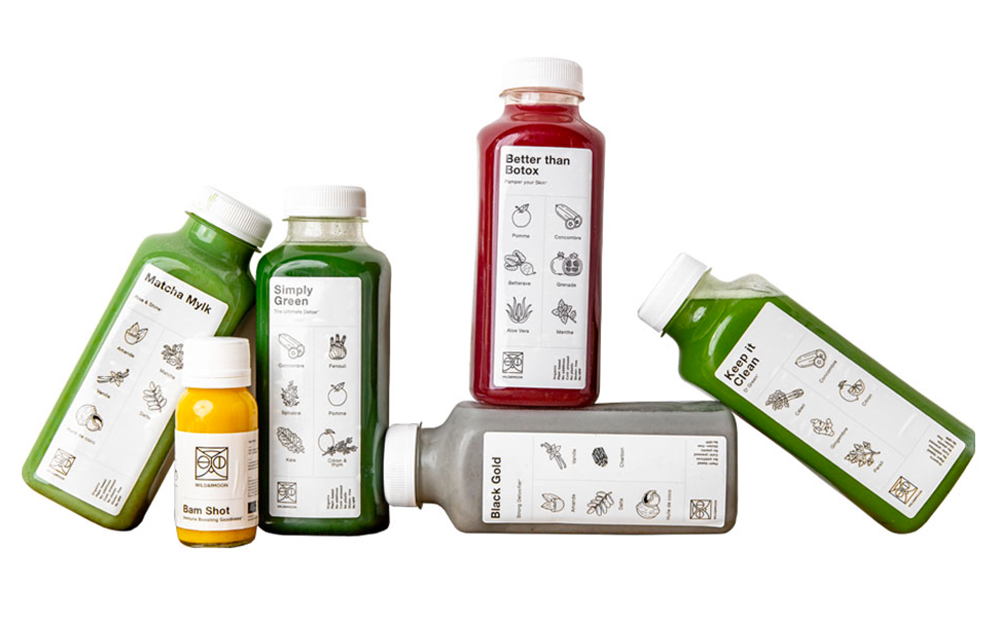 This cure was imagined by our chefs and naturopaths in order to make detox more accessible for people who want to discover detox or who want a more consistent cure.
It is composed of vegetable milks accompanied by various cold-pressed organic fruit and vegetable juices.
"I often order the detox cure for beginners: all the juices are really delicious and tasty, I don't dislike any of them (...) I noticed that my belly was less bloated and strangely enough I was much more in shape than before. I am thrilled with the results every time! "
How does a day of detox treatment work?
When you wake up, our Bam Shot helps boost your immune system and contains turmeric, lemon and pepper.
At 8am, take our Keep it Clean fresh for breakfast, it will do your body a lot of good to start the day. This organic celery juice is an excellent detoxifier containing celery, cucumber, parsley and lemon.
At 11am, thanks to its consistency, our Matcha Mylk will soothe your hunger in the middle of the day (we know that this is the hardest part of the cure!). It's a plant-based milk made with almond, matcha, vanilla and dates. It also has an energizing effect, so you will feel less tired during the cure. This plant milk is pleasant and comforting because it allows you to have more than just juice during the treatment. We recommend it to people who have never done a cure because it allows you to hold on until the next juice.
At 2 pm, we start again the detoxification with our Simply Green, the emblematic juice of Wild & The Moon! It has the same detoxifying benefits as the Keep it Clean, the only difference is its composition based on fennel, cucumber, apple and spirulina. It is an antioxidant superfood, rich in fiber and protein.
At 5pm, at the end of the day, our Better than Botox composed of apple, cucumber, beet, pomegranate, aloe vera and mint will regenerate your skin cells. It will give you a beautiful complexion!
At 8pm, to end your day well, our Black Gold will bring you a little sweetness and satiety like the Matcha Mylk but also detoxify you. This plant milk is made of dates, almonds and activated charcoal. Ideally, you should drink it before going to sleep.
It is important to savor and chew well when you drink the juices and plant milks because it is the beginning of the digestion and the salivary enzymes start to play their role.
As an option, you can take our organic plant remedy for liver detox (elixir viridem). It is a concentrate of superfoods that eliminates toxins. To be taken at the end of the cure at the end of the day, put 1 teaspoon in hot water and drink it like a shot.
Alternate juices and soups for a more consistent detox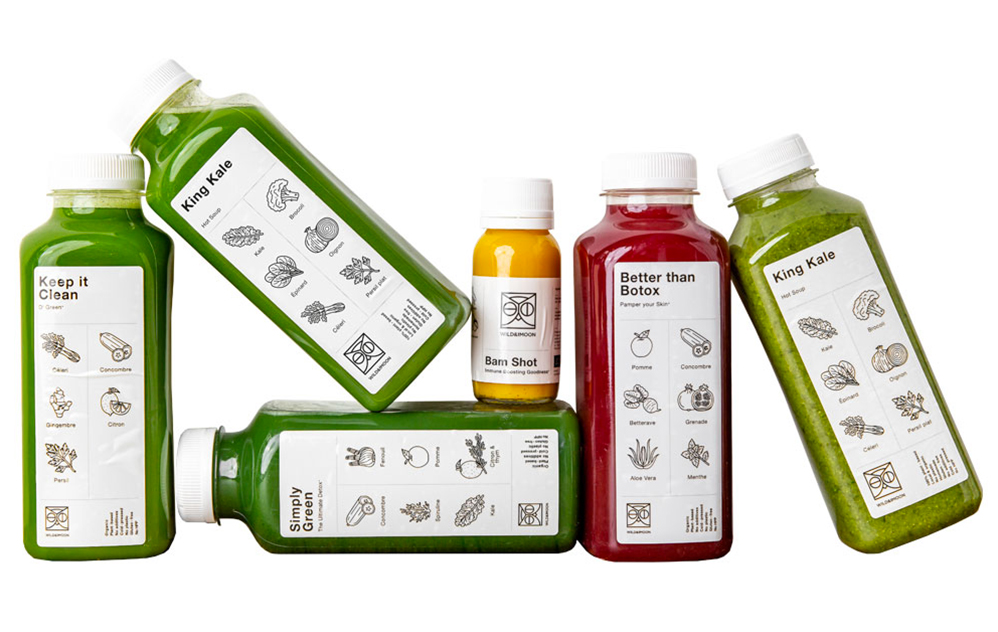 "The intermediate detox cure is the easiest, in my opinion, thanks to the soup at noon and in the evening, we have a "meal" which brings a salty taste in the cure (...) Following the intermediate detox cure, I noticed that my skin was also more beautiful and brighter. "
How does an intermediate detox day work?
This cure was created for people who have already tested other juice cures and wish to feel full during the cure.
It is composed of cold-pressed organic fruit and vegetable juices and vegetable soups.
This cure keeps the same composition as the detox cure starting with our Bam Shot, Keep it Clean, Simply Green and Better than Botox.
At 11:00 am and 8:00 pm, instead of the milks of our Detox Starter Program, take a break from the program with our King Kale Soup made with kale, broccoli and spinach. It is rich in protein and is served in our restaurants during the winter.
You should only heat it up in a saucepan but not in the microwave because our soup contains superfoods and you need to keep its nutrients and benefits.
As an option, you can take our organic vegetable remedy for liver detox (Elixir Viridem).
Treat yourself to a detox with organic fruits and vegetables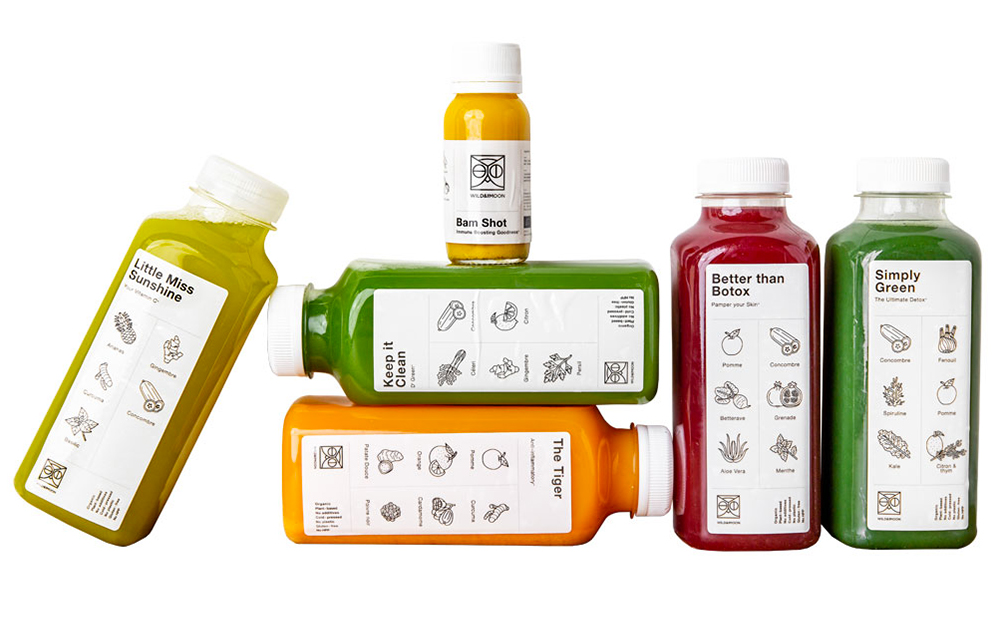 This cure is really intended for people used to juice cures (to be avoided as a first cure for beginners!)
It is composed of cold-pressed organic fruit and vegetable juices. This cure contains the same juices as the previous cures with our Bam Shot, our Keep it Clean, our Simply Green and our Better than Botox. However, it has 2 juices that are different from the other cures: The Tiger and the Little Miss Sunshine.
At 11am, our The Tiger juice will give you an incredible energy boost in the middle of the day.
At 8pm, you'll end the day with our Little Miss Sunshine to boost your body with pineapple, ginger and vitamin C.
As an option, you can always take our organic plant remedy for liver detox (Elixir Viridem).
Challenge yourself with an organic celery juice detox
This cure is recommended for people with experience in the practice of cures including those composed exclusively of juice.
It is only composed of cold pressed organic celery juice. Our Keep it Clean is to be consumed throughout your day every 2 or 3 hours.
This cure is worth it because from the second day of the program, you will feel that your body is purified followed by a boost of energy. You will also have a feeling of lightness.
The cure is not only physical but also mental, you can meditate and take time for yourself. Self-care is important!
As an option, you can take our organic plant remedy for liver detox (Elixir Viridem).
Following our cures, you will see the food differently! You might want to do cures more often and alternate them with your usual diet.
No more unhealthy food, but rather a better diet with more vegetables! During the cure, you will rediscover their benefits on your body such as increased energy and a feeling of physical and mental well-being.
Want to know more about Wild & The Moon detox?