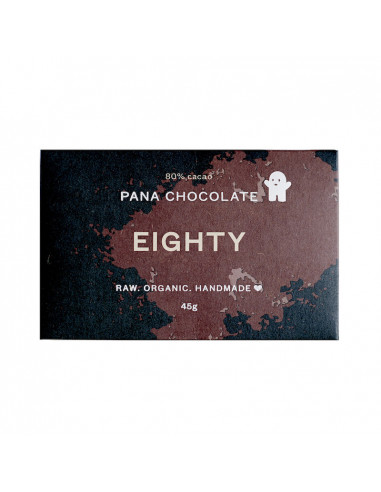  
Pana Chocolate - Eighty %
Raw, vegan, gluten free, sugar free and soy free chocolate! 45g.
80% cacao. 100% flavour. Satisfy your darker side.
A hand picked cacao from Bolivia, a cold pressed cacao butter from Peru, and a Mexican dark agave… A chocolate that's smooth, rich, and silky, and something a little unexpected. It's full full of antioxidants, amino acids, vitamins and minerals. And of course, without preservatives, vegan, gluten free, dairy free and soy free !
Data sheet
Acai

Cocoa*|*cacao
Cocoa