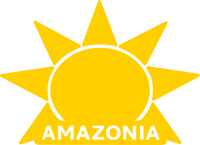 Amazonia Energizing supplement with protein powder (large size)
• Provides energy and helps eliminate toxins
• Blend of sprouted and fermented proteins with a delicious chocolate taste
• Made in Australia by Amazonia (Australian Certified Organic)
• Certified non-GMO, gluten-free, lactose-free, 100% vegan, corn-free and soy-free
• Packaged in 1kg natural kraft paper (zero plastic)

Tasting Tip:
Mix three tablespoons of Amazonia Slim & Tone Triple Chocolate (30 g) daily in 300 ml of cold water or plant milk to energize your body and help it eliminate toxins. Mix well in a shaker and do not exceed two servings per day.
More information:
> Check out our frequently asked questions in the FAQ
Unique Formula:
Discover Amazonia's Raw Protein Slim & Tone, an easy-to-digest blend of sprouted and fermented proteins. This exclusive plant-based formula provides nutrients, slowly releases energy and detoxifies your body. Tone your muscles the natural way with a delicious chocolate flavored product.

Ingredients:
Fermented sprouted golden pea protein, superfood blend (cocoa, sea mineral complex [74+ trace minerals], spinach, spirulina, chlorella), natural flavors, herb and spice blend (cinnamon, Liquorice, Ginger, Dandelion, Ginkgo Biloba, Siberian Ginseng, Milk Thistle, Cayenne Pepper, Gotu Kola, Clove), Acacia Gum, Stevia Leaf Extract, Digestive Enzyme (Bromelain).

Energy values:
117 Kcal (per 30 g)

Conservation:
90 days in a cool, dry place (after opening).

Allergens:
To consult the list click here
*Ingredients from organic farming.
Customers who bought this product also bought: