The exceptional products of Wild & The Moon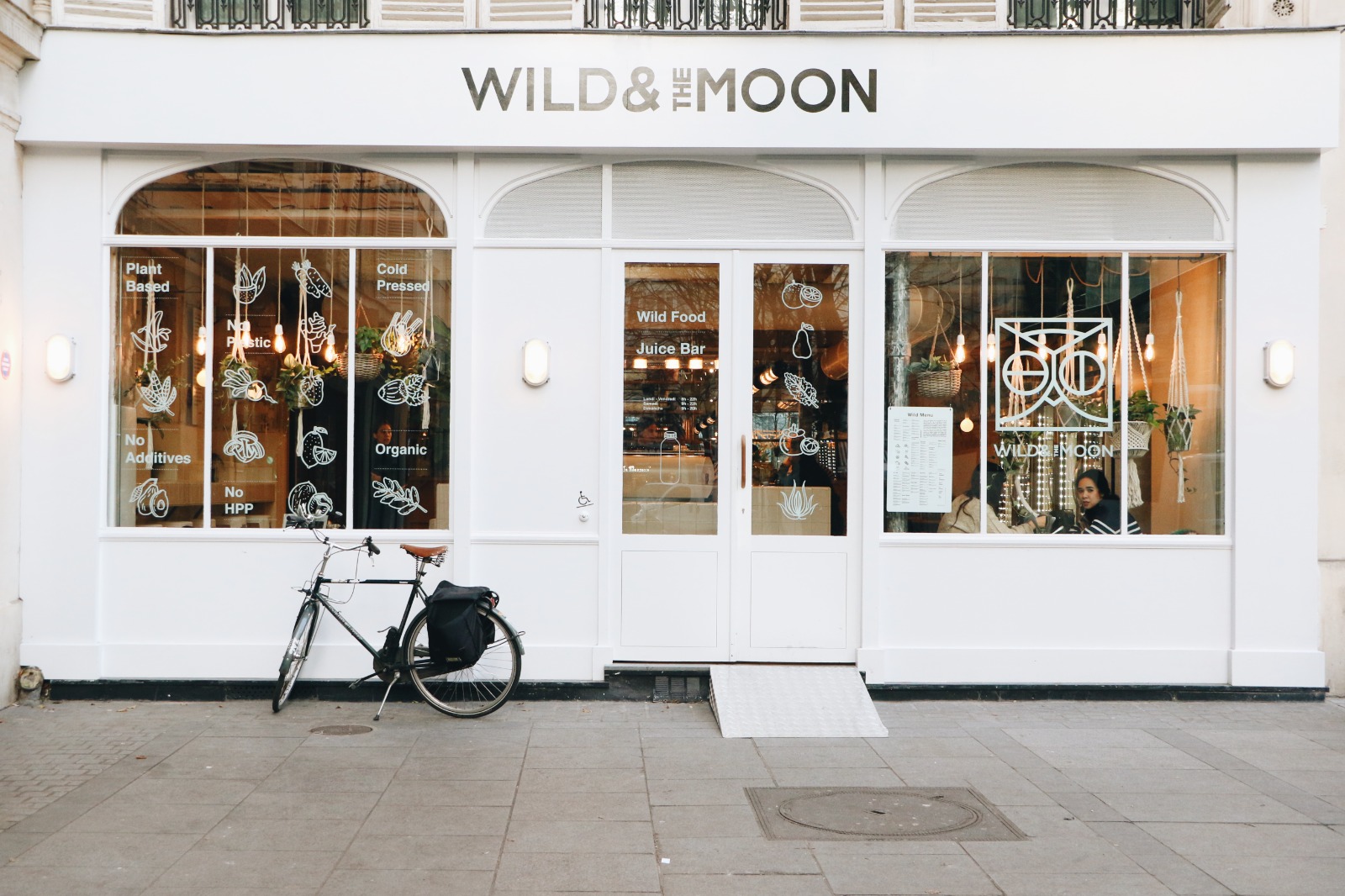 At Wild, our daily concern is to make sure that we offer you the best that Nature has to offer, elaborated in the best possible conditions, without compromising on quality, taste or respect of the environment.
Our promise? To make you live a unique culinary experience respecting our fundamental commitments: 100% vegetable, organic, seasonal, gluten-free, unpasteurized and without any additives.
Favouring homemade products: our almond milks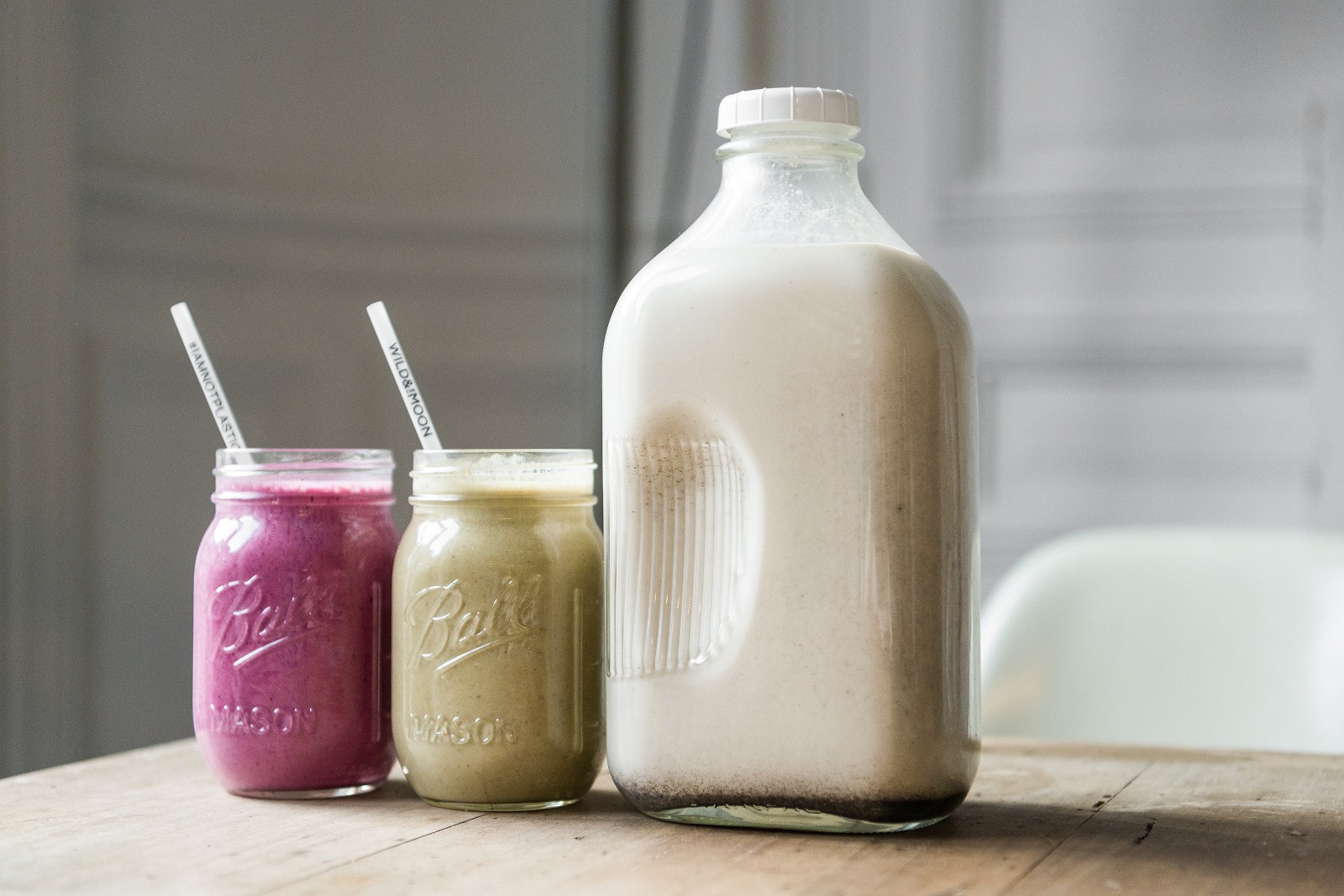 If there is one basic product that is exceptional and homemade in our house, it is our almond milk. The one we use for all our smoothies, frozen bowls or lattes
We make not one, but two almond milks in our Parisian laboratory: Basic Mylk, a smooth almond milk ideal for our smoothies and frozen bowls, and Barista Mylk, a special recipe with a silky texture that gives lattes a perfect foam!
The process of making the almond is done in different steps.
We will start by soaking the almonds for 12 hours. Soaking them will activate the germination of the almonds and thus "wake up" and increase tenfold all the good enzymes contained in the almonds. They are then mixed and filtered to obtain our mylks.
Sourcing the best raw materials for our recipes
At Wild, we offer an exceptional coconut water: as much by its taste (from Thailand known for producing naturally sweet coconuts) as by the quality and freshness of the product: all the nutrients have been preserved in this coconut water since it is bottled raw and has not undergone any pasteurization treatment. A coconut water like you have never tasted before!
A little info on raw coconut water: it contains natural electrolytes, it is rich in potassium, magnesium, calcium, sodium and phosphorus, which help improve physical performance, and provide energy to the body. It is known to be a source of intense hydration and ultra-freshening, super important in hot weather or during sports activities.
Did you know that coconut water is also a basic ingredient in another of our must-try recipes? The base of our pizzas is indeed a coconut wrap with only 3 ingredients: coconut meat, coconut water and coconut oil! A delicious, healthy, low sugar and low calorie pizza dough!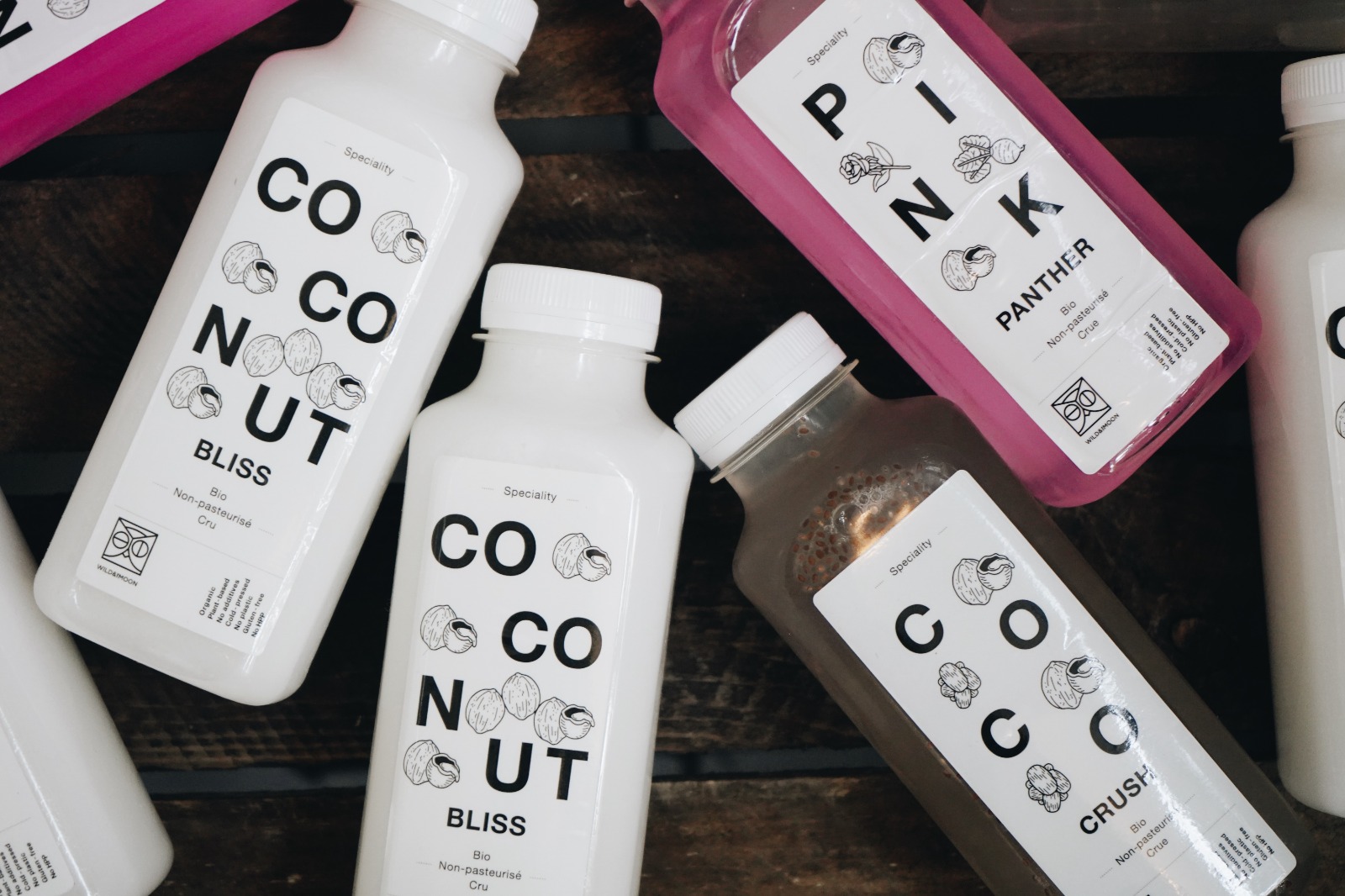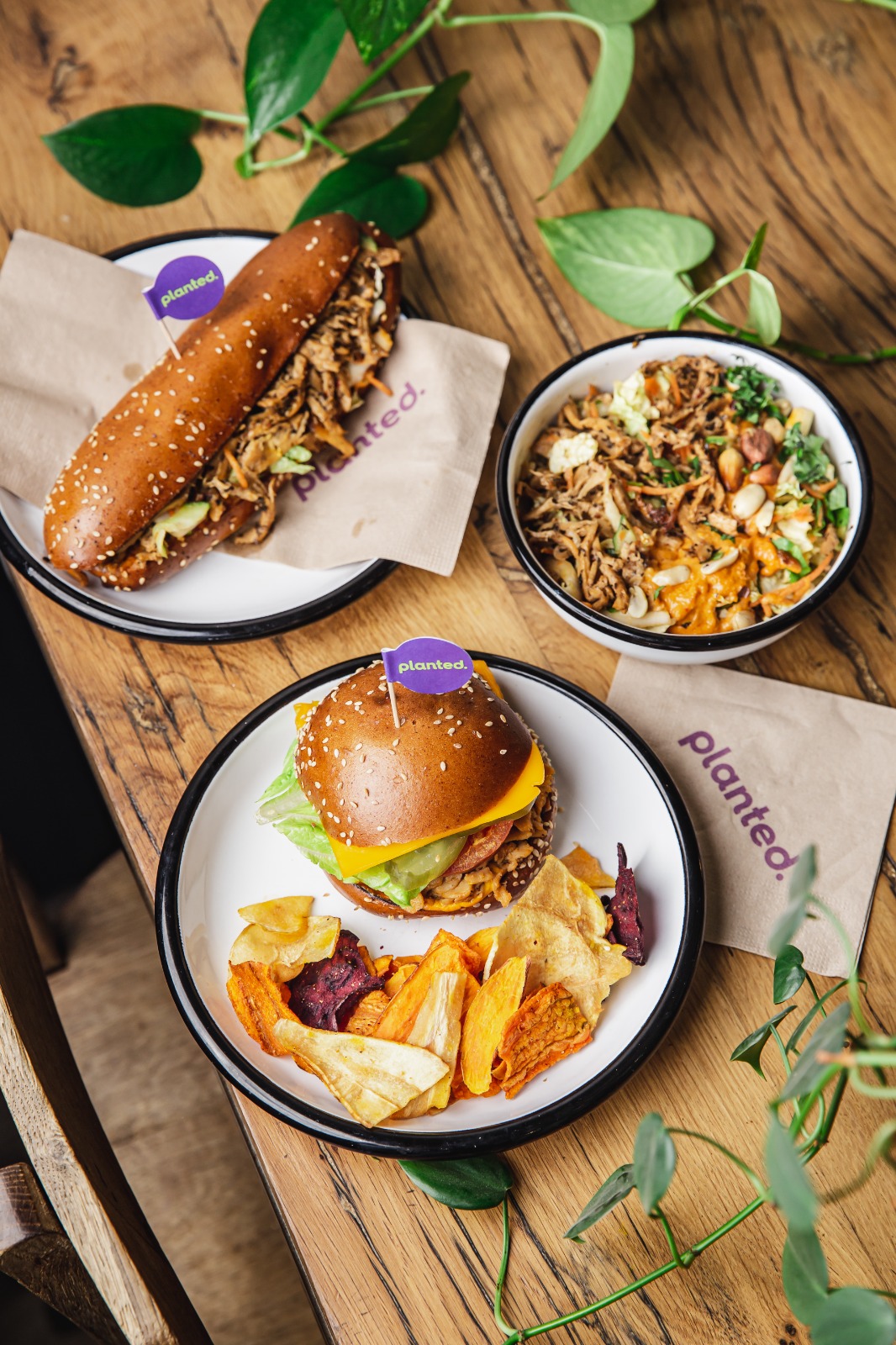 The vegetable meat we have selected is so delicious that we have made it a key ingredient in many of our most popular recipes: burgers, banh mi, salads or in hot bowls...
It is a healthy and tasty alternative to traditional meat, which allows us to preserve the environment without giving up pleasure or taste.
In addition to its incomparable taste, vegetable meat has above all an irreproachable composition: all the products are guaranteed gluten-free and soy-free, without any additive or chemical product
So what are these products made of? Only 4 ingredients:
- proteins and pea fiber,
- rapeseed oil,
- water
and a healthy portion of vitamin B12.
A plant native to Southeast Asia, Konjac in the form of noodles is an excellent alternative to traditional pasta.
Its roots contain glucomannan, a very effective gel-like substance that "coats" the stomach when ingested for a very quick satiety effect, and fats penetrate much less into the stomach. Very low in calories, it is the appetite suppressant ingredient par excellence.
These noodles contain only 3 calories per 100g! It would be a shame to go without
Accompanied by a spirulina sauce, it is a real delight. Interested in this recipe? It is available here!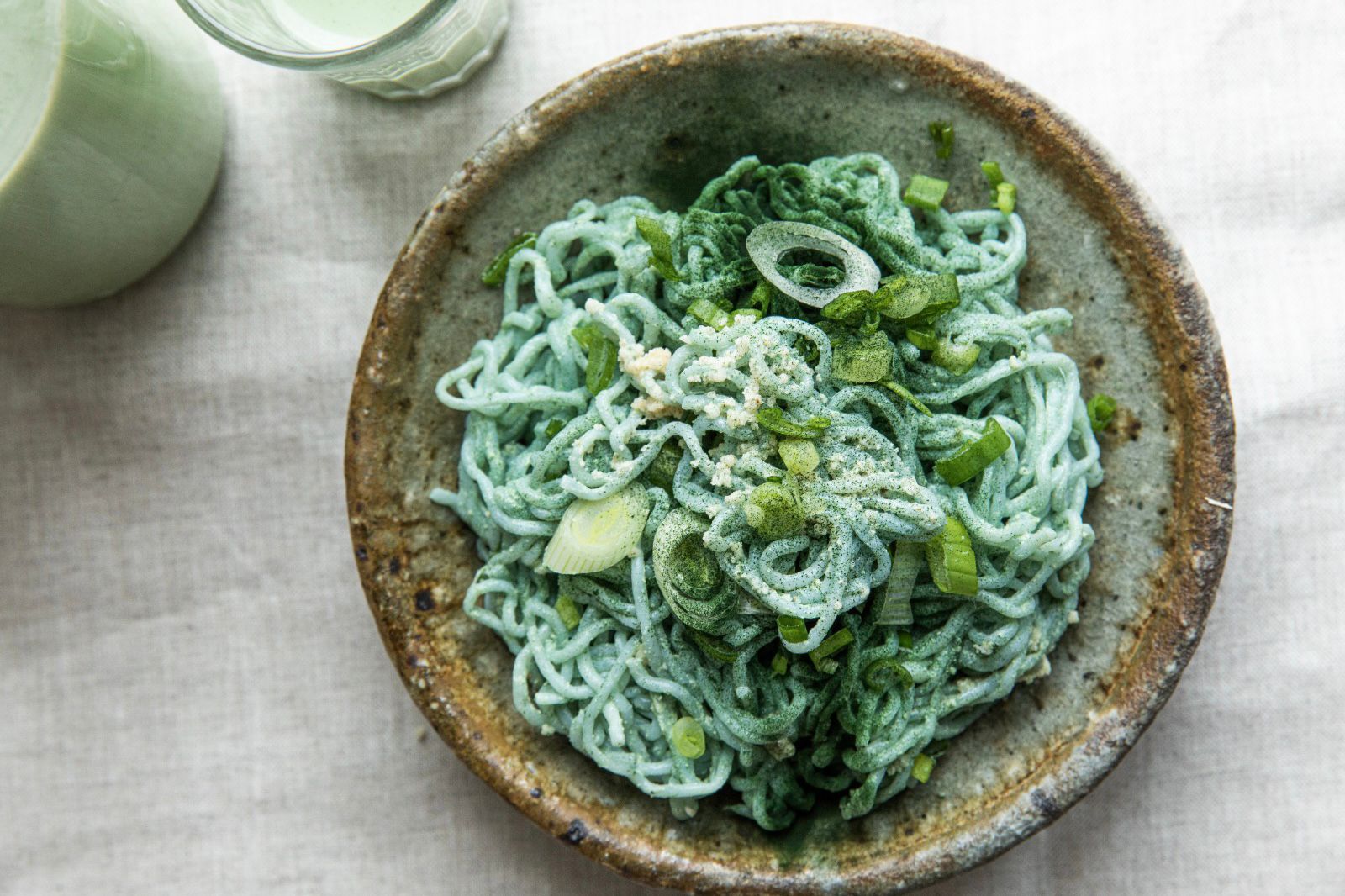 Wild & the Moon's flagship product, the granola or rather THE granolas that we offer are real nuggets that you can find in all our Frozen Bowls recipes but also available in bags so that you always have some to enjoy at home!
Our granolas are elaborated thanks to a soft cooking dehydration process , at 50-60% for 14 hours to keep intact the vitamins and nutrients of the different ingredients.
We offer 3 recipes, each as delicious as the other:
Our Original Granola made with pureed apples mixed with date paste, soaked/activated almonds and buckwheat, seeds, goji berries. An ideal recipe to fill up on energy!
The Pink Granola with flavors of cranberries, rose water, beet juice, coconut, buckwheat, maple syrup and gluten-free oats
and finally the Love Granola, a must for cocoa aficionados in which you can enjoy cashew, walnut, gluten-free oats, buckwheat cocoa, erable syrup, coconut oil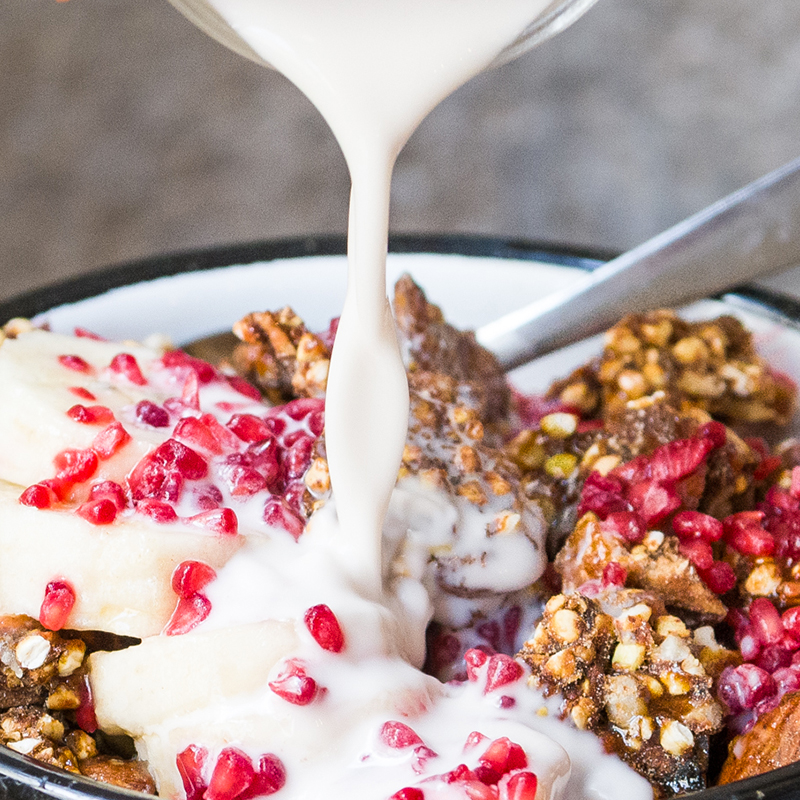 All these specificities and the exceptional ingredients that make up our recipes are part of the added value that we wish to bring you when you consume our products. Clean compositions, irreproachable but without compromising on the taste and the greediness to do yourself good while enjoying yourself!
#GoodForYou