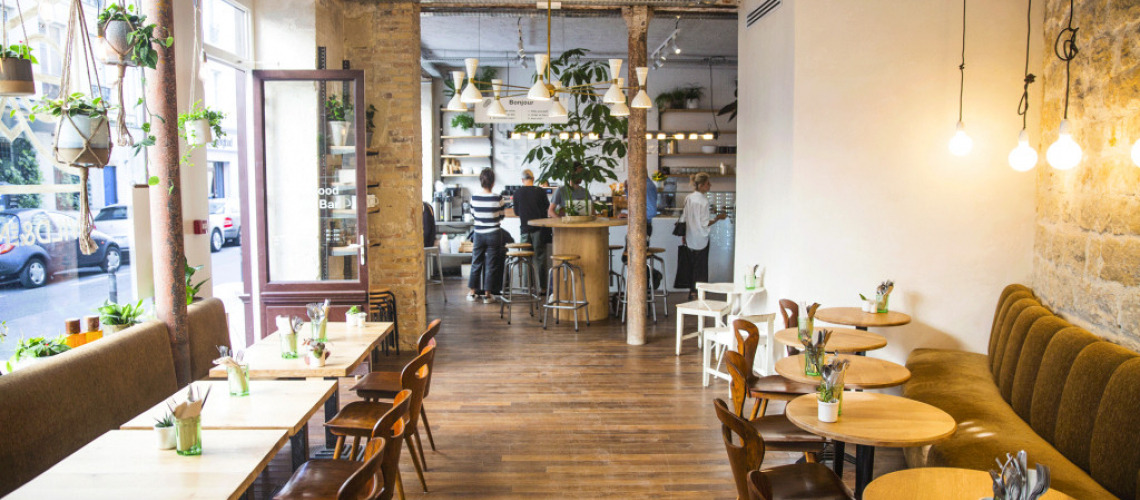 Wild and The Moon, the young "healthy" restaurant chain born in 2016, has just opened its tenth location in Paris, the Wild Bar, a stone's throw from the Place de la République. A lightning growth for a "green" concept without concession: vegan, no glue, without plastic...
Emma Sawko - Emmanuelle for the civil status - willingly tells you the beautiful story of Wild and The Moon: she, a former advertising executive (at DDB), Basque born in New York; and her husband Hervé, former partner of the investment bank Rothschild. Both are now business partners. Ten years ago, Emma had to follow Hervé to New York. She developed a first project in the Big Apple that was short-lived due to the transfer of the man. Direction Dubai and a new project that mixes decoration, jewelry and food. Comptoir 102, a kind of "organic canteen", was born in the big city of the Persian Gulf. "The success was immediate, which is normal in Dubai, because it was rather junk food," says Emma. A few awards (Harper's Bazaar Award for design and What's On Award for best organic restaurant) reinforced the young woman's conviction that there is a real future in "healthy cooking". And it was on her return to Paris, two years ago, that Wild and The Moon was launched. The first store on rue Charlot, in the 3rd arrondissement of Paris, opened in February. There again, success was quick: "there was a line in the street from the first day," recalls the young woman (radiant, at 48 years old and with three children, she easily looks ten years younger).
It is true that the "green" concept of Wild and The Moon has everything to seduce all the bobos and millenials lost in the urban jungle who want to eat healthy. Salads, hot dishes, desserts, snacks, cold-pressed juices, smoothies: the offer is wide, on the spot or in take away (45% of the turnover). And while most of the recipes come from Emma Sawko's fertile and gourmet brain, an executive chef - Thibaut Rouillard - helps set them to music. But where W&M makes the difference is in its willingness to push the "green" concept to the limit: everything here is vegan (so no animal ingredients), the products are 100% organic, as local, seasonal and responsible as possible, gluten-free, unpasteurized, as "home-made" as possible (the almond milk, for example, is homemade), no plastic (the packaging, which is biodegradable, is made from corn and sugar cane starch) and zero waste! Thus, the pulp and fibers of vegetables and fruits are reused to make crackers, carrot tops are served in soup, apple peels are recycled in a granola and what has not been consumed is recovered by Too Good To Go for baskets sold at half price. Finally, the furniture is recycled or salvaged, and the small equipment is found at flea markets and markets...
The three partners in the business firmly believe in their model and have ambitions for it. In addition to continuing to emphasize the e-commerce site and in particular the Detox program (a juice "cure") accompanied by Anne-Marie Narboni, a Canadian president of the World Congress of Naturopathy, they want to multiply the number of shops. An eleventh restaurant will open in a few weeks in Paris, place du marché Saint-Honoré. And Emma, who " dreams of making Wild and The Moon a kind of organic Starbucks ", sees even further ahead. The company, which has raised 4 million euros from friends and family, is talking about growth through franchising, with priority given to foreign markets