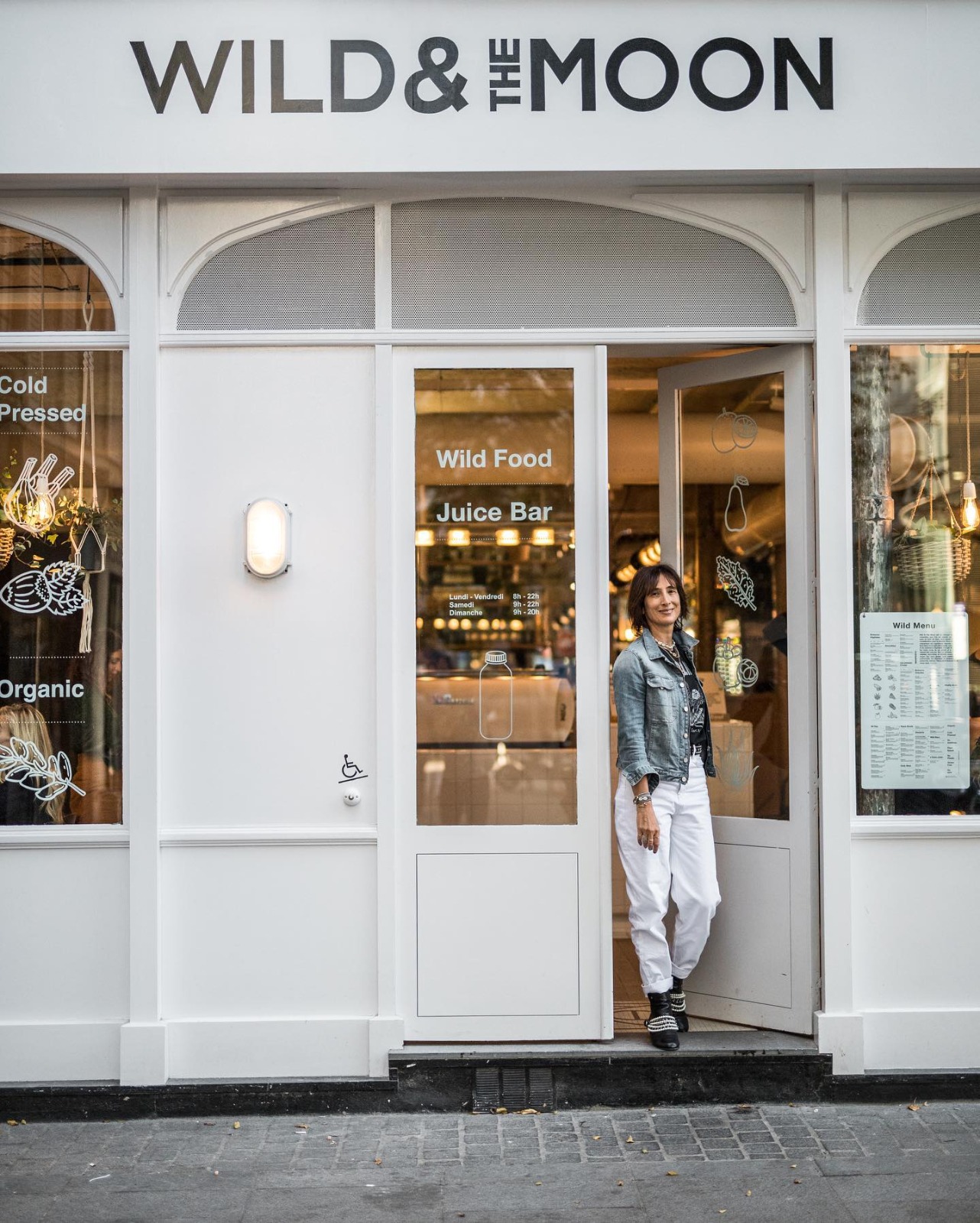 I am taking advantage of this symbolic date, April 22, Earth Day, to address you and (re)share my vision and the reason for the creation of Wild & The Moon.
On the surface, Wild & The Moon is an upscale fast food chain that is 100% plant-based, organic, ethical and cool, a haven of serenity and well-being, in harmony with our planet and with an urban jungle atmosphere - inspired by the vibes of New York, my home town.
I love all the creative aspects of Wild: imagining new recipes, the name of the juices, the identity of our brand, or even a place in terms of architecture...
These are things that keep me and the team busy every day, but they are just the tip of the iceberg, the part of Wild & The Moon that you are exposed to in our restaurants, or when you consume our products.
Wild & The Moon : the submerged part of the iceberg
But I'll be very honest with you: the way our concept is embodied is less important to me than its purpose.
And to echo the Earth Day 2022 theme of eco-anxiety, I won't hide from you that I feel particularly concerned.
I am concerned. Worried about our planet. Worried about our children. Worried about seeing our Earth's resources being depleted day after day without any real action to remedy it. Worried about the tons of waste piling up in giant garbage cans or in our oceans. And particularly worried about the extent of food waste on a global scale.
1.3 billion.
That's the number of tons of food that is thrown away on the whole globe in one year! Yes, you read that right, billions of food waste... and millions of hungry people... It's a sad statement.
This figure represents one third of the total food production. It is intolerable.
Landfills are full of food that could have been reused, donated, composted. And unfortunately, landfills are not a sustainable solution for a country's waste
for a country's waste. When we dump our waste in nature, it decomposes and creates a greenhouse gas called methane, a gas 25 times more dreadful than carbon dioxide, and that's not good for the planet.
With food inequality and climate disruption on everyone's mind, this is not acceptable.
But there are solutions..
And one of the best remedies for eco-anxiety isaction.
Act for the planet through Wild & The Moon's commitments.
My way of contributing and acting is through Wild & The Moon.
Everything you see is the incarnation of a deeper conviction that drives me: the conviction that we cannot eat without doing good, without pleasure and without consideration for the planet.
To make this conviction come alive, we have made strong commitments to contribute, at our level, to the preservation of the environment. These commitments serve as a compass in all the decisions we make with our teams, on the many aspects of our business.
Not a day goes by without us having internal discussions to find solutions to respect these founding commitments, even if it is sometimes very difficult and very costly to get around "conventional" solutions.
To offer 100% vegetable products from responsible and organic agriculture
At Wild & The Moon, we are driven by the desire to convince as many people as possible that it is possible to reconcile vegan food and gustatory pleasure by proposing tasty and gourmet recipes, composed of ingredients from organic farming, seasonal (our menu evolves every season) and responsible trade. Natural recipes, homemade, based on plants and superfoods, without any additives, flavors, preservatives or chemicals, with gentle cooking methods that respect the product. #RealFoodOnly
Whenever we have the opportunity, we favor local or French companies and suppliers.
If in some cases, we choose to use suppliers from farther away, it is in order to respect our first commitment of offering 100% clean and qualitative food (only offering the most qualitative products possible, from demanding and environmentally friendly production processes) or ingredients that are not produced in France, as is the case for many superfoods, such as acai or baobab.
Reduce our waste and food waste
The reduction of waste is present from our production processes. Some of our recipes are even made entirely from "leftovers". This is the case with our crackers, for example, which are made from the leftover pulp of the fruits and vegetables that we press to obtain our juices. #NoFoodWaste
In restaurants, we prefer to have empty refrigerators at the end of the day rather than throwing away 20 salads. We also work with organizations such as Too Good To Go, which collects our unsold food every day and resells it at a lower price, in surprise baskets, after closing time.
As for our packaging waste, we work as much as possible with environmentally friendly or recyclable packaging, made of vegetable matter #NoPlastic
On this point, we are well aware that there is still work to be done to find satisfactory solutions to reduce waste and especially single-use packaging, even if it is recyclable or compostable. This is our daily concern.
Changing the habits of the packaging industry is not easy, but it is our role, as a committed player in the food service industry, to find solutions to change practices by proposing reusable content systems or those designed for "home composting", and to have them adopted by the greatest number of people.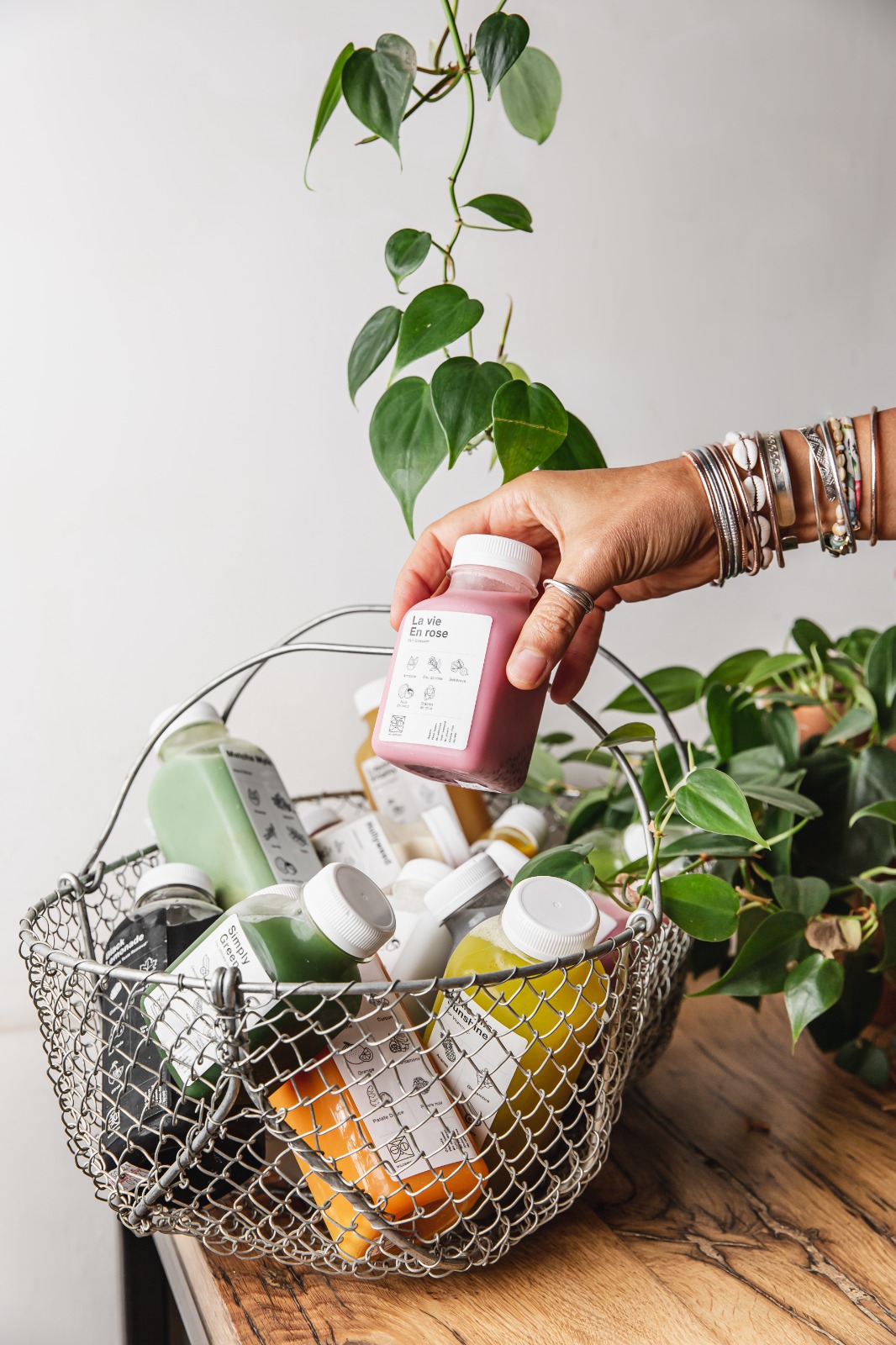 We are not trying to be dogmatic or preachy. But we are convinced that it isour duty to contribute to making the world a fairer, healthier, more balanced and more equitable place. Our mission is above all to move the lines on a new way of consuming, just as tasty, but more responsible. And we firmly believe that it is still possible to change the world, meal after meal, because the only thing better than food that does good is food that does good.
If there is one subject that concerns us all and that can bring us together as human beings, it is food. It is therefore fundamental to continue to act collectively, each at his or her own level, to find ways to eat with pleasure, while doing good and respecting the extraordinary resources that our planet offers us, and by fighting day after day against food waste.
What if our challenge in the coming months was to not throw anything away? Let's take it up and get our friends, our children, our loved ones involved? No doubt that it will contribute to lower the barometer of our eco-anxiety :)
There is no better business than a business that does good.
#EatWise
Emma Sawko